Chevy Chase Divorce Lawyer
Maryland Divorce Attorneys Helping People Protect Their Rights
Divorce is a life-changing, multifaceted process that affects nearly all aspects of a family's life. Petrelli Previtera is the premier divorce law firm, serving clients in Maryland and the Washington, D.C. area. A Chevy Chase Divorce Lawyer with our firm will be well versed both in divorce litigation and in negotiating agreements outside of court. Whether your divorce is contested or uncontested, our firm can identify the right strategy for the best outcome possible.
Chevy Chase, MD Office
Phone: (301) 889-8085
5425 Wisconsin Ave
Chevy Chase, MD 20815
Premier Divorce Attorneys Serving Maryland and Washington, D.C. area
Petrelli Previtera provides divorcing clients in Maryland and the Washington, D.C. area with customized solutions and above-and-beyond client service. Our firm remains in contact with clients throughout the process to address all questions and concerns as soon as possible.
Below are some of our firm's divorce services under Maryland divorce law:
Equitable distribution
High-asset divorce
Military divorce
International divorce
Legal separation
Child custody and support
Order modifications
The State of Maryland has an equitable distribution statute, which means the courts expect divorcing spouses to divide their marital assets and debts fairly. However, fair division is not always equal. When you hire Petrelli Previtera to represent you, your Chevy Chase Divorce Lawyer will advocate for your rights and best interests through the equitable distribution process.
In addition, we will support you through the various steps and challenges that come with divorce, such as spousal support, child custody and support if applicable, and more.
Frequently Asked Questions
How Do I Find the Best Divorce Lawyer for Me?
Given how emotional and stressful divorce proceedings can be, you want an attorney who cares about your interests and puts effort into helping you achieve your desired outcomes. Use these handy tips to find the best divorce attorney for your case.
Ask for references. Hiring a divorce attorney is much like selecting a professional to work in your home. You should ask for references. Who else has the attorney represented, and what was their experience with them?
What are their credentials? A lawyer's AVVO rating, LinkedIn profile, and website testimonials can help you know if they're truly worth the plunge.
Look for a counselor in both law and life. Hire a Chevy Chase Divorce Lawyer who will understand both your wishes and needs. The best attorneys in Montgomery County will not only provide counsel and explain the applicable divorce laws, but they'll also act as "counsellors in life" and aid you in starting a new, better chapter of your life.
Honesty goes a long way. One of the biggest red flags you can come across during your search is a "yes man." Pick a Chevy Chase divorce attorney that'll portray sincerity and candor from the word go. That way, you won't be disappointed with the end result.
Ease of communication. A good attorney will prioritize your case from the off, be responsive to your calls and emails, and never make you feel like you're on the back burner.
Interview your top choices. It's during the interview that you'll get to understand whether a particular attorney feels right, answers your questions precisely, has the experience you need, and whether they're actually a good personality fit.
What are the differences between the types of divorce in Maryland?
There are two types of divorce in Maryland.
Absolute Divorce. This type of divorce is the legal end of your marriage. The stipulations in your marriage contract regarding property and other issues are settled. It also enables you to remarry. There are a few factors that can lead to grounds for divorce in Maryland. They include adultery, imprisonment of a spouse, and mutual consent. If your situation is deemed a mutual consent divorce, you are able to file for a "no-fault" divorce.
Limited Divorce. If you and your spouse are not ready or eligible for an absolute divorce, but need some important issue settled, such as finances or child custody, you may opt for a limited divorce. A limited divorce settles important and crucial issues, but does not put a legal end to your marriage.
What legal forms may be necessary when filing for divorce in Maryland?
To begin or open a divorce case, use the Complaint/Counter-Complaint for Absolute Divorce or form CC-DR-020 or the Complaint/Counter-Complaint for Limited Divorce or form CC-DR-021.
To respond to a divorce case or plea that your spouse filed, use Answer Form CC-DR-050 and Counter-Complaint CC-DR-020/021.
Furthermore, filing a Civil Domestic Information Report or form CC-DCM-001, Joint Statement of the Parties Concerning Marital and Non-Marital Property or form CC-DR-033, financial forms, a settlement agreement, and fee waiver forms are also required or necessary.
How does one file for a divorce in Maryland?
When initiating or opening a case,
you will need to file your divorce documents in the circuit court in the specific county of your residence. Have copies for your spouse and keep one for yourself. The spouse who filed the complaint must provide a copy of the initial complaint to their spouse, also called as the service process. It is also important that you send proof to the court that your spouse actually received their own copy. Please remember to conscientiously follow these steps to the letter.
When responding to a case opened by your spouse, you have thirty (30) days to answer the complaint, if you are a Maryland resident. If you live in another state, you have sixty (60) days to answer and ninety (90) days if you reside outside of the US.
It is very important and cannot be emphasized enough that you mail every motion or document filed in court to your spouse and inform the court by filling out and completing the Certificate of Service section, which can be found at the end of the Answer or Counter-Complaint form. Feel free to call (301) 889-8085 or schedule a consultation online to speak with a member of our team.
What about Legal Separation?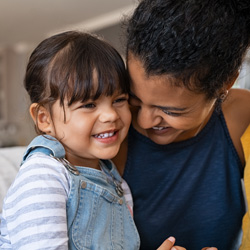 It is important to know that there is no such thing as "legal separation" under
Maryland law
. If you and your spouse have been living apart with no intention of reconciling and with the intention of terminating the marriage and have not had sexual intercourse since separation is recognized. Depending on how long you've been living separately, separation is a legal or valid ground for filing for a divorce.
In the state of Maryland, legal separation is not recognized. However, if you and your spouse are living apart with the intention of getting divorced and are not involved sexually, that does constitute a separation. Separation entails the involved parties to agree to live apart until the finalization of or the granting of a divorce. The couple who are separating, after negotiation between their lawyers on the couple's behalf and interests, may arrive at an agreement regarding divorce issues such as asset and property division, alimony, child custody and support, and visitation schedules. All details of the agreements are drafted into a document.
The document detailing the divorce terms is referred to as a "separation agreement" or a "settlement". It details the rights and responsibilities of the separating couple, which they will need to adhere to and follow during the divorce process. The agreement is a contract that has binding power and is enforceable or put into effect by a court system. An agreement between the parties put into effect or once executed cannot be modified in most cases. However, there is an exception pertaining to child custody and child support. The court remains in control regarding the need for modification or adjustments when the welfare of children is involved.
Why do I need a lawyer?
If you are not a licensed family or divorce lawyer, divorce can be tricky. Having a lawyer is advisable to help you navigate the tricky waters of divorce. If your spouse is consulting and being represented by a lawyer, it is highly recommended that you have the same protection and support. The settlement of major issues like child custody, child support, and asset and property division will have a profound and high impact on your life and that of your child in the long run for the rest of your lives.
How Long Will A Maryland Divorce Take?
Every marriage is different and unique, and the same can be said for divorce. While it is true that some divorces take over a year, that is definitely not always the case. The typical length of time for a divorce will vary depending on your case, but most Maryland divorce cases take anywhere from 30 to 120 days to become final.
There are a few factors that affect the length of time of your divorce case. One thing that will help the process move along more quickly is if both spouses are able to communicate and agree on the terms of the divorce. If the divorce is mutual, this can save time by cutting court appearances and extra meetings.
On the other hand, there are factors that could slow down your divorce case. The two most common things that slow the divorce process involve child custody and spousal support. Spouses frequently disagree on custody agreements and the amount of money they are willing to pay the other spouse. This tends to lead to appearances in court because mutual agreements could not be made.
As mentioned earlier, avoiding court will help speed the process up. If you do end up not settling, your case will head to trial. If this happens, your case can take anywhere from a few months to 18 months. This can be affected by how both spouses cooperate with the courts and how busy the courts are at that point in time.
Prioritize a Speedy Divorce
While many people prioritize a speedy divorce, it is important that you understand the importance of not trying to rush your case. You want to make sure that you are not sacrificing the goals of your divorce just to save time. That is where your attorney is there to help. They will keep you on the right track and will guide you towards achieving the goals of your case.
At Petrelli Previtera, our attorneys are here to make the divorce process as stress-free as possible. If you are ready to take your life from chaos to clarity, schedule your consultation now.
What Are the Grounds for Divorce in Maryland?
In Maryland, there are two kinds of divorce. There is what we call a limited divorce and an absolute divorce. A divorce is called or regarded "limited" because it has certain rights and responsibilities of the parties. It does not mean that the divorce is permanent; rather, it serves more as legal separation. Absolute divorce stipulates the rights and responsibilities of the divorcing couple and provides for the terms regarding the division of assets and properties in the marital estate.
On the following grounds, a limited divorce is usually granted:
Treatment that is deemed as cruelty towards a spouse or a child of minor age
Conduct or behavior that is excessively disrespectful, violent, or vicious
Abandonment or desertion
Parties who are living separately and apart by their own will and accord (voluntary) without cohabitation and without any resolution, expectation, or decision to reconcile
An absolute divorce may be granted on the following grounds:
Adultery
Desertion with a duration of 12 months and beyond without interruption, which is deliberate and final and without any expectation or hope of a reconciliation
Parties who are living separately and apart by their own will and accord (voluntary) without cohabitation for at least 12 months and without any expectation of or intention for a reconciliation
Parties living separately and apart without cohabitation, continually (without interruption) for at least 2 years
Cruel treatment of a spouse or a child of minor age of the complainant without any hope of or intention for a reconciliation
Conduct or behavior that is excessively disrespectful, violent, or vicious toward a spouse or a child of minor age of the complainant without any hope of or intention for a reconciliation
In the event of one party being convicted of a felony or a misdemeanour in any state of or in any court of the United States with the convicted party being sentenced to at least 3 years or to an indeterminate sentence in a penal or state institution and having served at least 12 years of the whole sentence
In the event of insanity in which the spouse has been confined in an institution for at least 3 years before a divorce is filed with proof from two psychiatrists of the committed spouse's incurable insanity and with one of the parties being a resident of the state of Maryland for at least 2 years before the plea for divorce has been filed
Before filing for a divorce, all requirements for each ground should be satisfied or met. Other additional requirements are also valid, such as residency in the state of Maryland. For certainty of fulfillment and meeting of requirements, it would be in your best interest to consult a lawyer.
At Petrelli Previtera, we help our clients go from chaos to clarity in their divorce cases. Get started today by scheduling your consultation.
Schedule A Consultation with an Experienced Chevy Chase Divorce Lawyer
Contact Petrelli Previtera to schedule a consultation. Our firm offers online scheduling so you can get started today by choosing the time that works best for you.