West Chester Divorce and Family Law
When you're facing divorce, the uncertainty of what lies ahead can be overwhelming. At Petrelli Previtera, we've represented hundreds of individuals and families, and we know what you are going through. Our goal is to help you navigate every step as efficiently and smoothly as possible – from the asset division process to alimony, child support, custody, and more.
Petrelli Previtera is a top divorce and family law firm that serves individuals in West Chester, PA and throughout the Commonwealth. Throughout the divorce process, we focus on our client's needs and goals for the future. Our firm is committed to minimizing stress and giving the right information and advice.
If you're facing a family-related legal matter in Chester County, PA, we can help. Our family law attorneys in West Chester give our clients the information they need to make the right decisions every step of the way. If you're ready to talk to an experienced team about resolving your legal issue, feel free to call or schedule a meeting online to get started.
The West Chester, PA law office is based in Chester County and serves surrounding counties including Delaware County, Montgomery County, Berks County, LeHigh County, Northampton County, Bucks, and Philadelphia Counties.
West Chester office
203 W. Chestnut St., Suite 204
West Chester, PA. 19380
When you're ready to discuss the possible legal solutions to your situation, schedule a consultation with our firm.
Petrelli Previtera's Practice Areas
There is more to divorce than dividing assets. Here are our firm's practice areas in Bucks County, PA family law:
Adoption: Our family law attorneys provide legal advice that is both practical and compassionate, and we'll also help you navigate the complex adoption process.
Child Custody: When you retain us, we will focus on your child's best interests. If a court hearing is needed, our attorneys will advocate for your custody or visitation rights. We can also help you create a comprehensive parental plan.
Child Support: We'll ensure that your children have the support they need and that you do not pay more than necessary to support your children.
Court Order Modification: When your circumstances change, you can request the court to terminate or modify alimony, child support, or child custody order. We can help you complete your petition and present it in court.
Divorce:Whether you're filing for divorce or you have been served divorce papers, dissolving a marriage is a complicated and emotional process. We are experienced in both uncontested and contested divorce and can protect your rights.
Estate Planning: Our West Chester estate planning attorneys offer personalized advice and representation to ensure your wishes are respected.
Prenuptial and Postnuptial Agreements: We can draft a document to protect your assets in the event of a divorce down the road.
Spousal Support: Our experienced family law attorneys understand the nuances and legal criteria that might come into play regarding spousal support. We work to establish a fair and workable agreement.
Frequently Asked Questions About Family Law in West Chester, PA
My Partner Makes More Money Than I Do. Once We Get Divorced, Am I Entitled to Alimony?
Whether or not you can receive alimony depends on several specific factors. It is not a guarantee just because one spouse earns more than the other. You may, however, pending the final divorce decree, be able to claim alimony or spousal support pendent lite. Determining whether you should claim alimony or spousal support can be answered by your West Chester divorce attorney at Petreli Previtera, who brings deep knowledge and many, many years of experience to the realm of divorce law.
Is legal separation an option in West Chester? How does it differ from divorce?
Spouses can legally separate in Pennsylvania. A legal separation preserves the status of the parties as a married couple while a divorce terminates marital status completely. In other words, a divorce returns you to "single" status and gives you the liberty to enter into new relationships.
How long does spousal support last in West Chester?
You can generally expect to pay for spousal support for about 60 to 70 percent of the duration of your marriage. So, if you were married for 40 years, your spousal support will likely last between 24 and 28 years. However, the duration in your situation depends on your unique circumstances and the judge overseeing your case.
How do I modify a court order in West Chester?
The court that issued the original order will need to modify any orders regarding divorce, custody, and child support. This court has "continuing jurisdiction" over these orders, allowing it to update them as necessary. So, if you divorced in West Chester, any modifications you need will happen through the same court.
Schedule an Appointment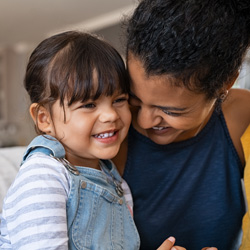 Our West Chester family law attorneys accommodate clients by offering flexible meeting times. We know that facing a legal matter is an emotional experience. Many questions will arise as you navigate the process, and you shouldn't have to wait for answers. That's why we have structured our office hours to include meetings during the weekend and evenings. We are here for you when you need us.
Providing great legal representation goes beyond accessibility. It's also about helping clients make informed decisions for their future. Finding a solution suitable to your needs does not have to be a complicated process. When you meet with us at Petrelli Previtera, our lawyers will explain the applicable law, your rights, and all your available options. We will provide the information you need to make good choices for your particular situation.