Divorce Law Attorney in Princeton, New Jersey
Divorce Lawyers in Princeton Helping People Move Forward with Their Lives
The dissolution of a marriage is a difficult time for all involved, including children. Fortunately, squabbling spouses have in their hands the power to make their divorce as easy or as difficult as they want it.
The lawyers at Petrelli Previtera have represented countless men and women in their divorces. We can help our clients negotiate a favorable settlement or present a powerful argument to a judge during a divorce hearing. Please contact us for more information.
Requirements for Divorcing in New Jersey
Our state has certain rules regarding divorce that couples must follow in order to get divorced in New Jersey. For example, at least one spouse must have been a resident of New Jersey for at least a year before filing for divorce. If you just moved here, then you might have to wait before you can obtain a divorce decree.
Couples must also identify the grounds for their divorce. Most couples probably divorce due to irreconcilable differences, which means that they do not believe the marriage can be saved. There are other grounds you can discuss with your Princeton divorce law attorney.
Reducing the Costs of Divorce
Costs are always a consideration, even for high net-worth individuals. If a couple has been married a short time, then they might easily agree on all issues, such as:
Division of marital property/debts
Alimony
Child custody
Child support
However, the longer a couple has been married, the more financially entwined they are. Issues involving children are also ripe for dispute. If couples cannot agree to a divorce settlement, then a protracted divorce might be unavoidable.
Our divorce law lawyers in Princeton have helped couples reach an agreement on many issues by participating in mediation or other alternative dispute techniques. Couples who can agree on even a few issues can cut down on the time needed for their divorce, which also reduces the expense.
Understanding Your Rights to Child Custody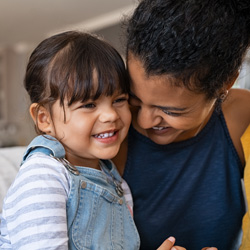 Both parents have a right to see their children after divorce. Unless there has been abuse or abandonment, each parent should have a meaningful time with their children and have a voice when it comes to making important decisions, such as whether a child can get medical care or where they go to school.
Child custody comprises legal and physical custody, which can be joint or sole. We advocate for mothers and fathers to have as much time with their children as they can.
There are many practical difficulties when it comes to child custody. Unless the parents live literally side by side, the children usually need to spend most of the school year with one parent. This does not mean the other parent is cut off entirely from their child's life. Instead, this non-custodial parent usually can get time with the children on weekends, school vacations, and summer vacations.
Successful co-parenting often requires a detailed parenting plan as a foundation. This plan should anticipate all matters of dispute and come up with ways for parents to work together. For example, if your child is sick, many parents want make-up visitation with their children. These types of contingencies must be included in a parenting plan. Speak with our divorce law attorney in Princeton for help with any child custody issue.
Dividing Your Assets
The division of marital property (and debts) is extremely complicated. New Jersey has laid down some basic rules that generally apply to all couples:
Unless you have a valid prenuptial agreement, any wages earned or assets obtained after marriage are considered marital. It doesn't matter if the asset is only deeded or titled in only one spouse's name.
Gifts and inheritances are usually the separate property of the spouse who received them.
Marital assets can include retirement accounts and small businesses. Even if those assets were obtained before marriage, any increase in the value could be considered marital.
New Jersey follows the rules of equitable distribution. This means a judge will divide assets "fairly," not necessarily equally. Couples can always divide assets and debts themselves in a way that makes sense. If not, a judge will do it after reviewing many factors.
Paying or Receiving Alimony
In some marriages, both spouses earn roughly the same amount of money. However, in others, one spouse earns much more. A divorce can financially devastate a lower-earning spouse, but monthly alimony payments might mitigate some of the fallout.
Our divorce law lawyers in Princeton understand alimony inside and out. Judges are not obligated to award alimony. Instead, they have the discretion to award alimony for various reasons as spelled out in N.J.S.A. § 2A:34-23. An experienced attorney can often make a difference in this area of law by collecting and presenting evidence to show that alimony is either necessary or not needed.
Recent changes to the tax laws have also changed who can deduct alimony. Formerly, the payor spouse could deduct it from his or her income taxes. Now the law has changed, and the spouse who receives alimony gets the tax break. Consequently, alimony is often being used as a bargaining chip in divorce settlement negotiations.
Frequently Asked Questions About Divorce in Princeton, NJ
How Do I Find the Best Divorce Lawyer for Me?
Ending a marriage can be emotionally devastating and mentally taxing. Suddenly, you're facing the prospect of having to find and hire a highly skilled divorce attorney. No need to fret, though. We have done the heavy lifting for you. Here are helpful tips on finding the best divorce attorney for your case.
Be informed. Use referrals, if possible, to select the right person to represent you. You want to know about the divorce attorney's reputation and education. You'll always want to know the outcomes of any past cases similar to yours that they've handled. Often, this information can be garnered from their website, business savvy webpages like LinkedIn, review pages like Yelp, or simply a Google search. Do your due diligence.
Find a reputable, well-respected firm. All good lawyers in Mercer, Lawrence, and Butler counties will work under a reputable firm, which will hold them accountable for each case they take on.
Avoid jacks-of-all trades. When you go to Google and search "divorce attorneys near me", you'll come across tons of websites. Truth is, most of the attorneys you'll encounter on these sites are jacks-of-all-trades, and unfortunately, masters of none. Perhaps they're personal injury attorneys who also ply as divorce lawyers. Or maybe they're car accident attorneys who claim to understand the NJ divorce laws. Avoid such lawyers at all costs.
Select an attorney who has a history of taking cases to trial if necessary. Many, if not most, attorneys who advertise they handle divorce cases have never seen the inside of the courtroom. They take your case and then try to force you to settle for a pittance. If the attorney you're considering isn't willing to put your case before a jury, the insurer will know it, and it'll hurt you.
Can Court Be Avoided During A NJ Divorce?
Divorce is a public process in New Jersey. This means that anyone, including members of the news media, can access divorce records. Public figures and wealthy individuals could find their dirty laundry aired in court for public consumption.
Our Princeton divorce law attorneys are skilled at protecting our client's privacy. We can help negotiate a favorable settlement so that a contested hearing can be avoided. In other situations, we can work to protect sensitive information by getting it sealed. This can include information about your small business, such as client lists and valuation estimates.
Not all divorce lawyers are prepared to handle a divorce involving prominent or high-net-worth individuals. We have deep experience doing just that.
Contact a Divorce Lawyer in Princeton
Petrelli Previtera, LLC, is proud to represent men and women in our community during the often-difficult divorce process. Please contact us today to schedule an initial consultation. We can advise you of your rights and begin to strategize about how to obtain the divorce you need.
The Princeton office is located at:
475 Wall St,
Suite 214
Princeton, NJ 08540
Nearby Cities: Linwood, Parsippany, Voorhees