For many non-US citizen parents involved in child custody disputes, the reality of losing their children due to immigration status is a daunting one. It's important that these parents understand both their legal rights and the complexities associated with this topic when it comes to having just one parent who isn't a US resident—as doing so can help ensure their kid's best interests are looked after during such contentious proceedings.
Understanding the Role of Immigration Status in Child Custody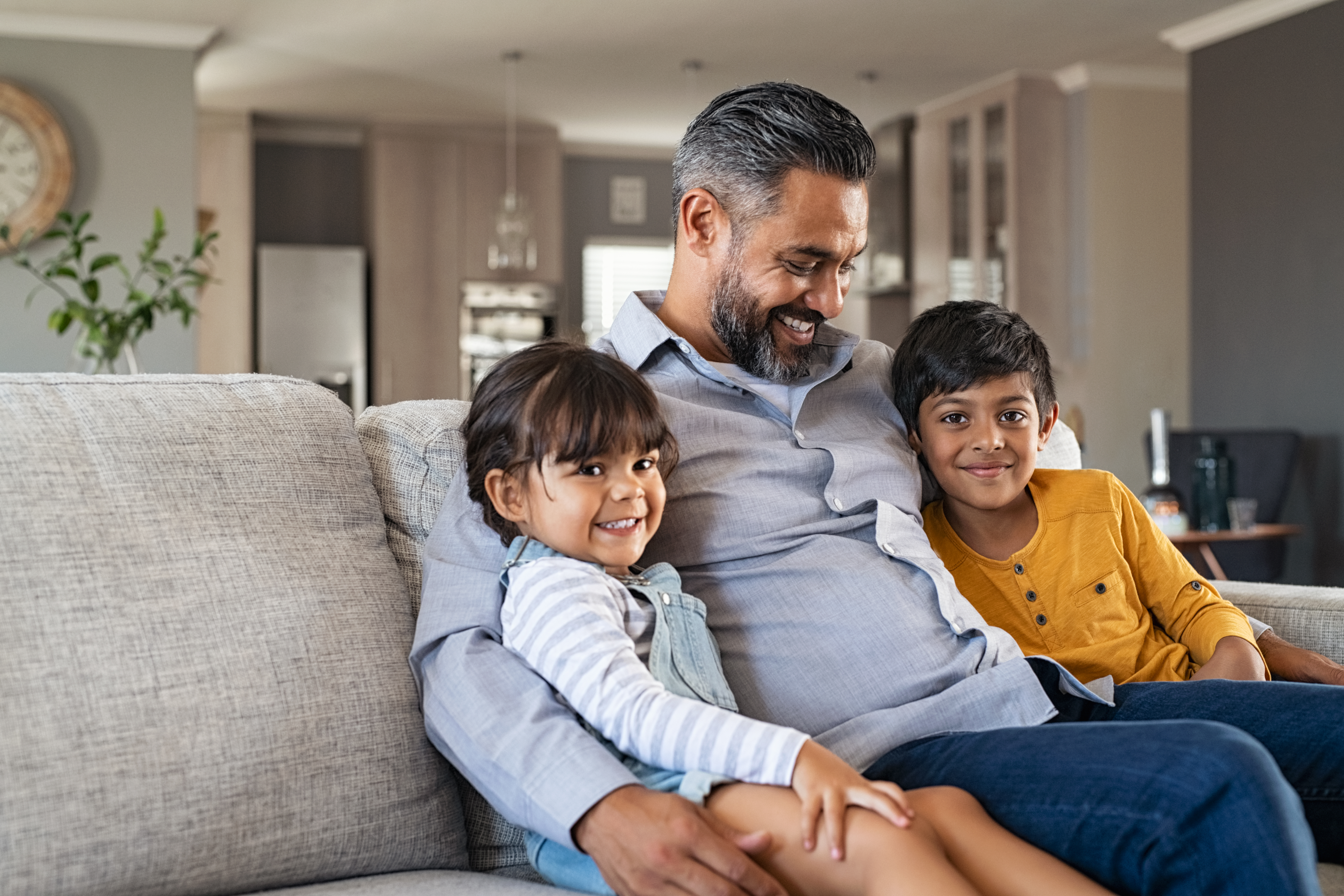 When making decisions on child custody, a family court always focuses on the best interests of the kid. This includes assessing if each parent is able to provide for their emotional and physical needs as well. Nevertheless, even with one's immigration status in play, undocumented immigrants have rights that must be respected, including having access to courts when needing settling issues related to guardianship or caretaker roles.
Constitutional Rights of Undocumented Immigrants
The Constitution grants non-citizens and undocumented immigrants the right to due process, equal protection under the law, as well as legal and physical custody of their children in child custody disputes. This ensures that no parents can be denied these rights or protections based on their immigration status. These entitlements are guaranteed by way of the Fourteenth Amendment, which serves to protect all individuals from unfair discrimination regarding such matters.
Factors Affecting Parental Fitness
When assessing parental abilities for a child custody case, judges look at characteristics such as morality and physical well-being of the parent, their mental health status, emotional stability, plus an assessment if they can adequately meet the needs of their children. Immigration status may reduce financial resources available to parents, which in turn could affect judgements made during these cases regarding decisions concerning support payments or alimony. Financial security is also taken into consideration when determining fitness since it often plays a role in governing child related settlements within court battles over custody rights.
Dealing with Detainment or Deportation of a Non-US Citizen Parent
When one parent is not a United States citizen and faces detention or deportation, they must consider the implications on their child custody. In this case, it may be possible for the other parent to acquire sole custody of the child with visitation rights allowed to the deported mother or father. The court will assess what best fits in terms of security and well-being for that particular individual minor while evaluating all available information carefully. Thus parents should keep contact between them and their children strong by adhering to any given support requirements established via judicial order as neglecting these responsibilities can adversely affect future prospects of regaining partial guardianship over time again.In those cases, when an undocumented immigrant parent has been apprehended by immigration law enforcement agencies, temporary arrangements have had to take place. Such placements include placing the offspring under relative's/friend's care who are capable & willing (even during detention timespans) so babysitting duties have nonetheless succeeded in being fulfilled perfectly at last instance's success factor rate too.
Child Support Obligations and Immigration Status
Despite any complications that may arise from a parent's immigration status, their obligation to pay child support is still intact. Both citizen and non-citizen parents must adhere to the same responsibilities when it comes to providing financial assistance for their children. This can be difficult considering undocumented employment or reduced access to resources due to one's immigration situation. Despite this hardship, agencies remain dedicated to guaranteeing that minors receive all necessary financial backing set out by those required child support orders. Enforcement issues like complex procedures involved plus coordinating between foreign countries do exist with these cases.
Preparing for Child Custody Disputes Involving Different Immigration Statuses
Parents of different immigration status must make a point to prepare for any forthcoming child custody proceedings. This necessitates acquiring legal counsel, prioritizing the best interests of their children, fostering communication with the other parent and recording all agreements made. Parents should consider mediation or alternative dispute resolution methods. To collect relevant evidence concerning potential court orders.
It is also important that both parties understand how an individual's immigration status may influence future custody arrangements as they are being constructed. Factors such as parenting skills/abilities along with stability and wellbeing need to be taken into account while striving towards joint legal guardianship when possible.
To demonstrate commitment to maintaining close contact between themselves and their child during these family law disputes, financial support can be provided alongside creating consistent home environments. Investing time engaging in school related activities & regularly communicating will help constructively build this bond over its course. Ultimately families would benefit from speaking about various challenges posed by varying immigration statuses, ultimately requiring Expertise obtained through consultation with an attorney who works across areas relating specifically both family law AND immigration concerns.
Challenging and Modifying Custody Decisions
Non-citizen parents have the right to challenge any custody ruling, including sole legal custody. One option to consider in such cases would be alternative dispute resolution (ADR), which involves a neutral third party helping both parties find an agreement that is in the child's best interests. Modifying existing orders can also take place if circumstances change significantly since it was initially agreed upon by all involved individuals or parties. A non-citizen parent has another recourse as well: appealing for a higher court review of said decision and determining whether some form of error was made during its deliberations on matters related to them and their children's welfare.
They should always remain informed about their rights so that when contesting/adjusting rulings concerning their own parenthood – those involving custody decisions -, proper action may be taken accordingly with regard to what might favorably serve this purpose.
International Child Custody Cases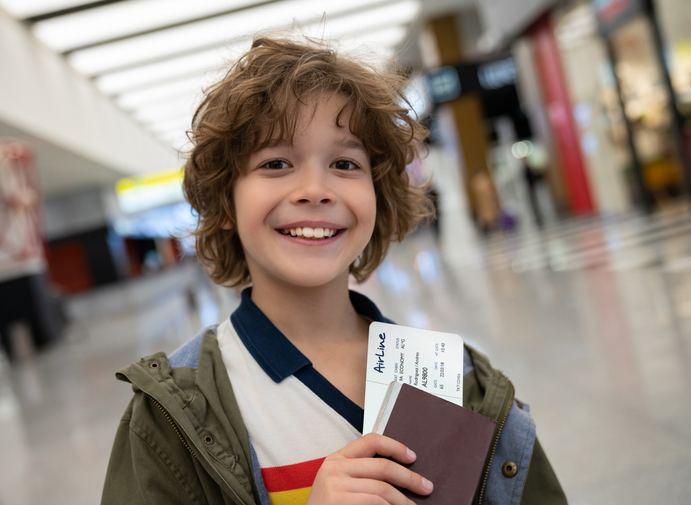 When settling the issue of child custody involving a non-citizen parent, various elements like the U.S. citizen parent's ability to offer adequate care and their connection with relatives or friends abroad must be considered. In these cases, especially those related to The Hague Convention Treaty on International Child Abductions, a lawyer should be contacted since rules for repatriation exist in each country involved.
Frequently Asked Questions
Understanding their legal rights, parents who are not citizens of the United States can combat child custody disputes involving immigration status in a way that is beneficial to the wellbeing of their offspring. They should look for help from experts and keep in mind what works best for them as well as their children when it comes to these matters concerning protection and nurturing between parent-child relationships.
How does custody work if parents live in different countries?
For a child whose parents live in different countries, it is important to decide on where they should reside as well as how often each parent may visit. If both parties are unable to agree on these arrangements, then a court order issued by the nation of residence for that particular child could be necessary. Courts consider what would best suit their welfare when making decisions. This can include if another country has more advantages over others and will benefit them in any way possible.
Can a non U.S. citizen mother claim child support from a US resident dad?
A U.S. resident father can be legally obligated to pay child support, regardless of the immigration or citizenship status of the mother. It should be noted that no form of residency is necessary for a non-U.S. citizen in order to seek such services concerning their children's well being and financial stability in this country.
Is the child of a U.S. citizen automatically a citizen?
A U.S. citizen's child can obtain citizenship if born either within the United States or overseas and has a parent with U.S. residence qualifications prior to birth, as per the Child Citizenship Act. Act of 2000 rules that allow foreign-born minors under 18 to acquire American nationality provided they meet certain conditions.
Can one parent take a child out of the US?
A single parent holding sole custody of their child does not require consent from the other custodial parent to take them out of the US, as long as they have a legal document proving their rights when applying for a passport. Thus one with such a solo guardianship can travel abroad together with the minor under lawful protection.
Navigating International Family Law
Navigating international family law can be complex due to the multiple factors at play – from establishing child support obligations across borders, determining a child's citizenship status, and understanding travel rights with a minor. The key takeaway is that, irrespective of residency or nationality, laws exist to secure the welfare and financial stability of the child. It's important to know that U.S. citizenship can be conferred to a child born to a U.S. citizen parent, and a sole custodial parent does have the right to travel internationally with their child. However, these laws can vary widely depending on specific circumstances. Hence, it's strongly recommended to consult with an attorney specializing in family law to gain a comprehensive understanding of how these laws apply to your unique situation.