Family Law vs. Criminal Law: Overlapping Issues & How They Can Impact Your Case
A common misconception is that family law and criminal law are two very different facets of the law that never cross paths. This is far from the truth.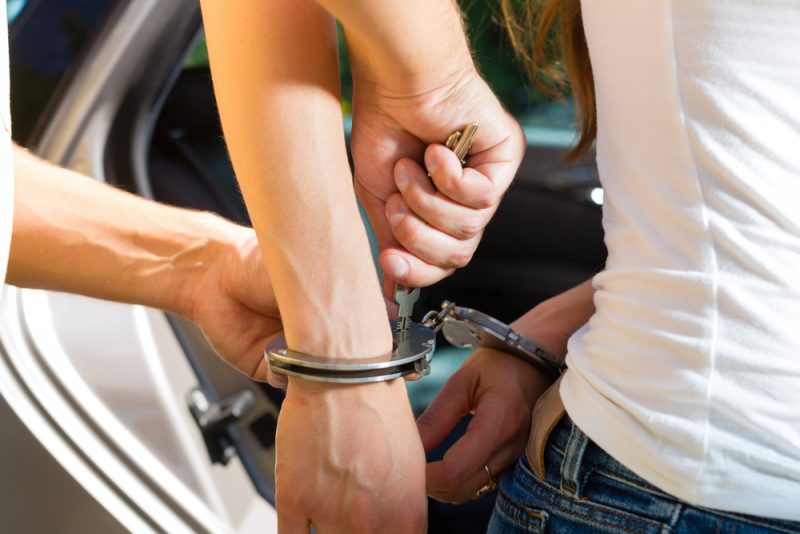 The fact of the matter is, family law and criminal law do intersect quite often. In one scenario, a criminal charge may affect a custody or divorce case, while in another scenario, a family law matter may result in a criminal charge. In most instances, however, it is the former that holds true. A criminal charge such as domestic violence, DUI, or child abuse can indeed impact your family law case.
Before we examine how criminal charges come into play in the family law realm, let us first understand how family court and criminal court work.
Family Court vs. Criminal Court: The Differences That Matter
Family law and criminal law are two distinct legal processes. As such, courts handle them separately and independently of each other.
In a family law case, the goal is to legislate and resolve matters related to divorce and separation, including property division, child custody, and alimony. Under no circumstances will a family court attempt to determine the innocence or guilt of any criminal activity. Contrastingly, in a criminal law case, the goal is to establish whether the defendant is truly guilty of committing a crime, and not to decide on a family law issue.
Given that these two legal processes are determined individually, it is crucial to inform the court in each case of any existing order to avoid disputes. For instance, before a family court judge rules on matters such as visitation and custody, they will need to know if a restraining order exists as a result of committing a crime.
Crimes Impacting Family Law Cases
This section will discuss the common types of crime that may impact family law cases.
Domestic Violence
Domestic violence is one of several factors the family court may consider in a contested divorce case. Even in states where domestic violence is not specifically listed as grounds for divorce, "cruelty" likely is, as is the case in Texas. Physical, sexual, or emotional abuse, which are all types of domestic violence, would certainly qualify as cruel.
Domestic violence affects several aspects of family law, including:
Custody and visitation: A history of domestic violence may lead a court to feel that the abusing party is not a safe person to have custody of the children, or may feel that visitation must be supervised. In such a situation, the court will always consider the evidence and decide what is in the best interest of the child.
Alimony: Although courts typically do not take into account spouses' fault when determining alimony awards, domestic violence may have an indirect impact on the final award. When evaluating whether one spouse needs and the other spouse can afford spousal support, judges will consider each spouse's emotional and physical health, education, employability, and earning capacity. If domestic violence has impacted any of these factors, it can either increase or decrease alimony payments.
Property division: Depending on the state, "equitable distribution" or "community property" standards may apply when dividing assets during divorce. No matter which standard is used, domestic violence may have an impact on the distribution. Judges will consider how the abuse may have caused the abused spouse to not be able to work or other ways in which the abuse affected the ability of each party to contribute to the marriage.
That said, if one spouse lies about domestic violence and it is proven in court, the judge will rule unfavorably against that spouse. In cases of custody especially, the outcome could be one that favors the other spouse. Therefore, it is important not to accuse unless there is genuine abuse or threat of abuse.
Child Abuse
In all states, determining child custody is up to a judge who weighs all factors and evaluates what will be in the best interest of the child. If one or both parents have any history of child abuse, it will impact the judge's decision. The reason for this is simple: abuse affects the child's safety and often the parents' ability to communicate regarding the child.
In cases which a parent has a history of cruelty, chronic child abuse, attempted murder of the child, felony assault that leads to an injury of the child, or murder or attempted of the other parent, that individual may lose their rights as a parent entirely.
Regardless of state, any report of child abuse or neglect inevitably attracts the involvement of the Department of Child Services. Depending on the police findings and agency recommendations, a criminal case will be filed.
Sexual Offenses
Much like domestic violence, sexual offenses also impact custody arrangements. This is due to concerns about the child's safety and the fact that the offender faces significant jail time.
If the court enters a mandatory protection order in favor of the victim, the offender may be restricted from contacting the child under any circumstances. If the child was not a victim and the offender makes considerable progress in therapy, the protection order can be modified to allow custody and visitation arrangements.
Additional Crimes that Could Impact Your Case
Other criminal issues that could impact your case include:
DUI: A conviction for driving under the influence can put the outcome of your family law case in jeopardy, especially if custody is an issue. Your child's other parent may use the charge as evidence that you are an unfit parent and attempt to gain full custody. Even if this does not happen, a DUI is likely to alter your custody arrangement regardless. For instance, if your license is revoked for a period of time, you may find it hard to see your child, especially when it comes to driving him or her to school.
Wiretapping, tape recording, computer security, tampering of evidence: These criminal issues do arise in family law context quite often. In cases of wiretapping, for example, both State and Federal law distinguish between what most would think of as traditional wiretapping (recording a phone call or bugging someone's phone) and accessing someone's computer or phone. A violation involving either one is subject to both criminal punishment and civil penalties. Therefore, it is important to understand what the law does and does not allow.
FAQs About Criminal Complaint's And The Impact on Your Family Law Case
When Should a Criminal Complaint Be filed in a Family Law Case?
An individual always has the right to file a criminal complaint. It is up the district attorney to determine whether the complainant is merely attempting to use and manipulate the criminal justice system in an effort to further his or her civil goals in divorce, custody or support case by making fraudulent claims against the other party, criminal prosecution is imminent.
The district attorney is an independent administer of justice and is not looking to be the court's enforcer of domestic matters. For any criminal or family-law related questions, it is best to speak to a attorney for information on your rights and representation for your case.
When Will Law Enforcement Get Involved in a Family Law Case?
Much confusion exists as to when a district attorney's office will bring criminal charges stemming from family-law related disputes. Despite the inherent conflicts involved when domestic disputes occur because of the pre-existing intimate relationship, parental ties, or the financial relationship of the parties, a district attorney's greatest concern is maintaining the safety and well-being of the victim and his/her family.
Physical assaults, sexual assaults, stalking, harassment and all forms of domestic threats are not a private matter. Acts of domestic violence are serious criminal offenses and can result in disastrous consequences for victims and families. These cases must be investigated and, where appropriate, aggressively prosecuted.
In cases where a child is involved, the child's safety, health and welfare are paramount considerations in weighing weather charges should be filed. For example, if a parent violates a custody order by taking the child out of state, some states have laws requiring law enforcement to investigate and report a missing child. In PA for example, this is done in accordance with §2908 of the Crimes Code. But where the investigation reveals a failure to follow the directives of a custody order, but there is no immediate child safety or endangerment issue, the D.A. will most likely exercise its prosecutorial discretion and refrain prosecution.
Financial issues between spouses is probably an area of family law the D.A. will be most reluctant to become involved. Pending civil matters of divorce, custody and child support make it much more difficult to sort out actual criminal intent in review of financial issues between spouses and can be a drain on judicial resources.
Contact a Family Law Attorney for Help
At Petrelli Previtera, our legal team has extensive experience in handling complex and high-conflict family law issues. We have seen true allegations of domestic violence and child abuse, as well as false allegations, which often arise when there is extreme conflict over child custody, alimony, or other highly contentious issues. Whether you need a protective order, or you need to defend against a wrongful restraining order, we are the firm to call. Our award-winning family law attorneys can advise you on the best course of action for achieving a positive outcome. Contact us today to schedule an initial consultation.